Discover more from Whatever Next
Reflections about a selection of topics that includes tech, people management, leadership, e-commerce & digital, entrepreneurship, based on articles, news, or tweets.
Whatever Next #3: eCommerce aggregators and Long Tail
This week you'll find topics about eCommerce, aggregator platforms and long tail, leadership and management books, and many more.
Hi @ll! This is my humble newsletter, where I will be sharing different topics that I found interesting during the week. Only ten sections maximum per newsletter, I don't want to bother or bore you!
If you find the topics interesting, don't miss the next newsletter and join!
Opinions and selection of topics are my own.
---
📜 My latest post
This week was a poor week in terms of writings, I only translated to English an old post from 2020 based on Chris Anderson's book about The Long Tail. The post is named What is the Long Tail? From Mass Market to Mass of Niches.
If you don't know about it, it is an interesting topic to understand how most of the internet commerce and retailers work these days, and to understand one of the biggest factors that helped Amazon to succeed. This model allows the appearance of the "aggregators". If you're interested, there's another topic related below.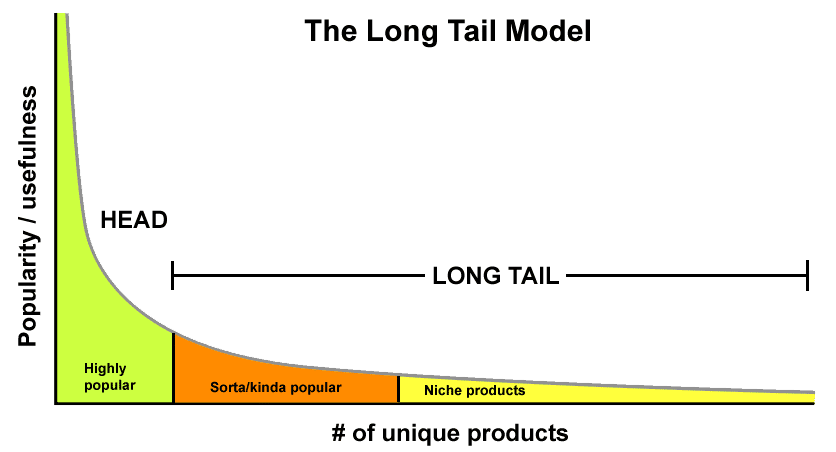 😂 The importance of laughing during remote work
This week I shared an HBR article, Laughter Will Keep Your Team Connected — Even While You're Apart. It is important to understand how important it is to keep your team engaged and motivated while working from home. There is science behind this argument.
While laughing, our body releases endorphins and dopamine. The first ones help relieve pain and trigger feelings of pleasure. The seconds can enhance learning, motivation, and attention. Also, don't forget that social interaction plays an important role in mental health and wellbeing.
🎦 The future of e-commerce: Going social and Livestreaming?
Interesting topic that I found in this twitter thread. Connie works at a16z so she has a wide view of what is going on. In this case, I don't completely agree, I think Amazon is more than a Shop, but I agree that going social from a customer point of view would be one of its pending duties or challenges. I mean, Amazon is social, but not in the way our social networks demand.
Also, Connie introduced the video app an live streaming idea. This is also an interesting point of view. As she points out, many players are using it, and also there are several companies providing this type of service. I was involved in a similar project years ago when we started what we called "Virtual Shoppers", a click-to-call service to help customers purchase.
Check it out!
🌍 What if we increased the access to basic needs like the Mobile coverage?
Just a quick reflection based on another twitter post from Benedict Evans. It should have been an interesting thread about how mobile coverage has arisen reaching 97% of the earth's population (even least developed countries).
But if you continue the thread, you could see another user remembering that 40% of the world's population still have no access to soap and water, and then Ben shared the following statistics: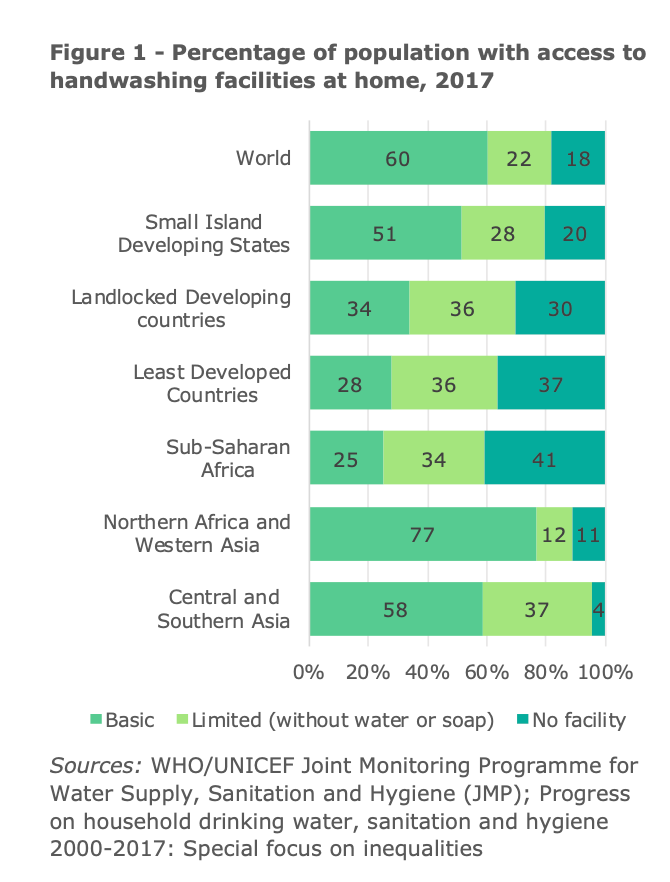 Maybe it has no sense to link both topics, but it is shocking (at least to me) to see that while we have a mobile telecommunication 97% earth coverage, we are unable to provide the basic needs to 40% of the population. They have access to 2G/3G but have no access to water. It seems like something is wrong, don't you think?
👷 Working at Veepee/Privalia. Current Spain's Managing Director experience over the last 10 years.
This week, Veepee's Managing Director wrote a post on LinkedIn about his 10-year experience in Privalia and later Veepee. It is not a secret that I worked also at Privalia ten years ago. In my particular case, brought me many memories, I also participated in my short experience there in some of the projects and growth.
This post is in Spanish, but I found it enough interesting to be shared. It is an interesting story about Privalia's growth from the inside, and also a story of personal growth.
🚀 Platform's in an aggregator world
If you don't know anything about Stratechery, and you don't receive their newsletter, I suggest you do it. This week, Ben Thompson shared his continuation on the Anti-Amazon Alliance, based on the announcements that Shopify and Facebook made about their own Shop App. The post was called Platforms in an Aggregator World.
In the case of Shopify, it is interesting how they are taking advantage of their platform to sell all the available products from all the merchants. In the case of Facebook, it will be amazing to see how they take advantage of their network and also from other's platforms, like Shopify. First steps in an interesting battle. Also, Google Shopping is doing some movements. What about Amazon? We should stay tuned.
🏠 Join the clubhouse
This week it was shared what it seems to be a communication tool (like the oldie chat rooms, but I guess using audio & video) by different well-known investors like Ben Horowitz or MC Hammer. Probably it is inside their portfolio, but maybe these lockdown days reminded us of these old ways to know people or share topics, in an updated version. If they are investing in this kind of tool, it worth keeping an eye on this.
📖 Best leaders and best team members
Guess the book. It is a book from an entrepreneur that has lots of valuable insights and learnings. If you ask, I'll share the name.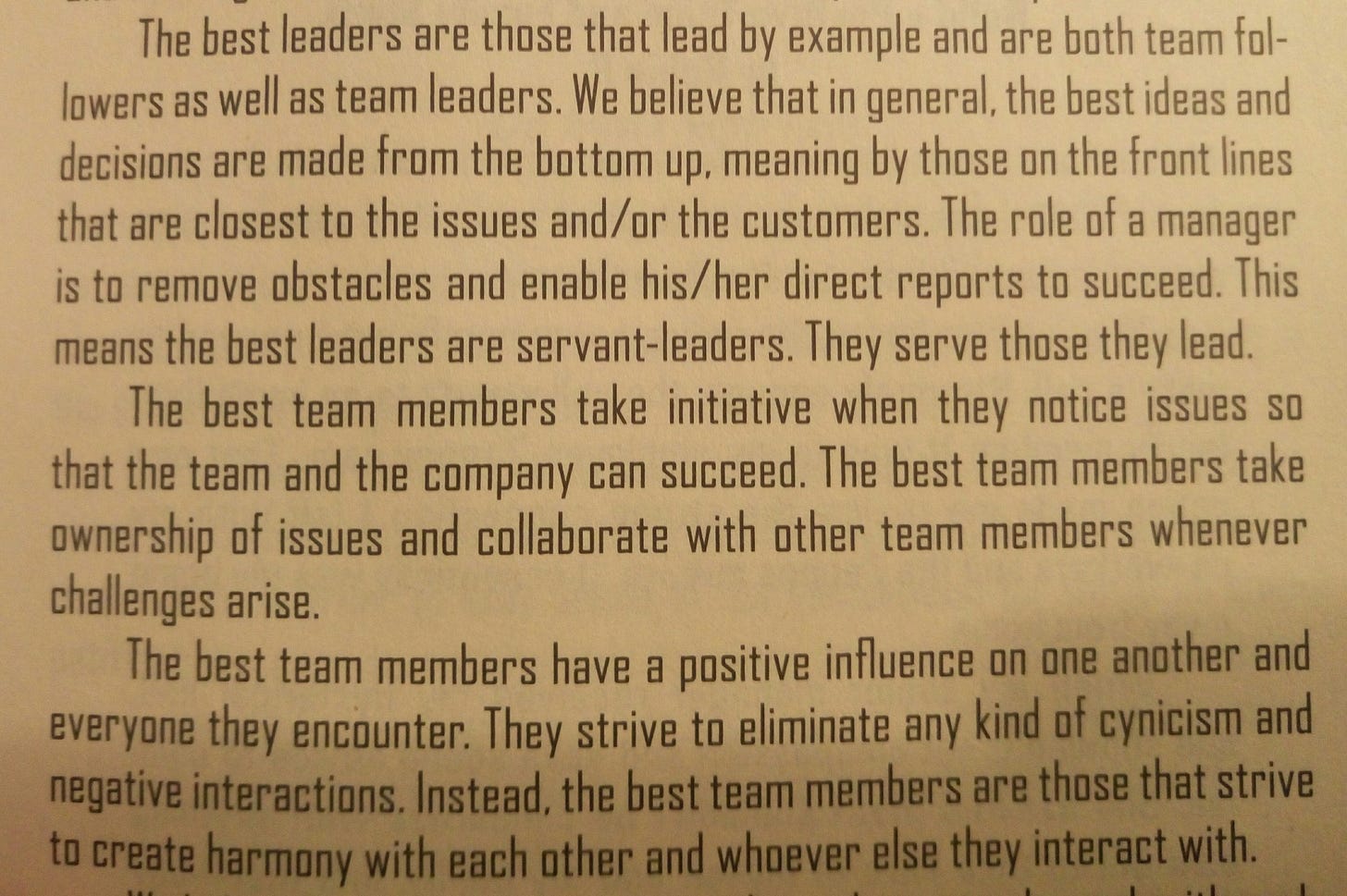 📚 Learning leadership lessons from Disney's Bob Iger
One of my recent acquisitions is Bob Iger's book The Ride of a Lifetime: Lessons Learned from 15 Years as CEO of the Walt Disney Company. I haven't read it yet, reviews from Amazon are amazing.
But I remember that I first noticed about the book reading this Forbes article, where you could find some of his leadership key points that were Optimism, Courage, Focus, Decisiveness, Curiosity, Fairness, Thoughtfulness, Authenticity, Pursuit of Perfection, and Integrity.
🎁 Curiosities
It is always interesting to see Steve jobs videos. It is not a video about the consulting profession, well, it is, but not against it. I prefer to say that this video is about ownership.
Another curiosity as a Star Wars fan…
And I couldn't finish without trying you to feel elder. Look at Yahoo site in 1996! Don't you remember?
---
And… That's it! If you arrived here, thanks for reading. I hope you like it!
Please, do not hesitate to add any comment. I am open to any suggestion so if you want to add a comment or contact me, I encourage you to do it.
And if you found it interesting, don't save, share!!